We Rebate The Jacksonville New Home buyer 2.4% of the new home price!
We are the highest rebate company in Florida.  We have been sharing our commissions with the new home buyer for over 30 years. 
If you are building new home, buying an investment property, or looking for the existing home of your dreams, why not use our rebate real estate services and save thousands! These days, when it comes to home buying, you're doing more of the work. Over 90% of buyers use the internet to find a home. You have countless of sources to find homes on the internet. You see the price, the pictures, the features and the address's so you can see the home. Our company will rebate 80% of our commission to the Tampa Florida real estate buyer.
____________________________________________________________________
The following rebate information is from United State department of Justices web site:
"REBATES MAKE BUYING A HOME LESS EXPENSIVE"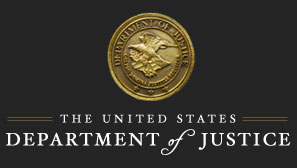 "In purchases where buyer's brokers are offered half of a 5% commission, they may compete on price by refunding a portion of their commission to the home buyer. A 1% rebate on the median-priced home would save the home buyer $1,843."
Consumers can save thousands of dollars in commissions
DOJ Rebate Calculator
As you can tell rebating the Jacksonville Florida new home buyer is 100% legal and is warmly welcomed by the federal government.   ____________________________________________________________________
Our offer is simple, when you work with us and we represent you in a new home transaction, we will give (rebate) 80% of our 3% of the commission to you.
Being a licensed broker in the state of Florida for over 30 years, the rebate process has always been a key element to our business practice. For many years we were generously rebating and offering traditional service. Recently most of my buyers wanted to forgo most of the Realtor's traditional service in exchange for the highest rebate. There is no catch or contracts. Our Rebate Program is free and does not obligate you in any way. However, to participate, it does require that you register at the builder's sales office and identifying Sun Atlantic Group as the participating broker/Realtor. We make this easy by supplying you with a signed rebate confirmation letter. This demonstrates to the builder that you learned about their homes from our web site and that you are therefore eligible to receive the cash rebate.
| PURCHASE PRICE | REBATE AMOUNT |
| --- | --- |
| $150,000 | $3,600.00 |
| $250,000 | $6,000.00 |
| $350,000 | $8,400.00 |
| $500,000 | $12,000.00 |
| $1,000,000 | $24,000.00 |
WE WORK WITH ALL MAJOR BUILDERS
Adams Homes • America's Home Place • Ashton Woods Homes • AV Homes • Beazer Homes • CalAtlantic Homes • Centex Homes • Clayton Homes • D.R. Horton • David Weekley Homes • Del Webb • DiVosta Homes • Dream Finders Homes • Drees Homes • GL Homes • Highland Homes • ICI Homes • K. Hovnanian® Homes • KB Home • Kolter Homes • Lennar • LGI Homes • M/I Homes • Maronda Homes • Mattamy Homes • Meritage Homes • Minto Communities • Pulte Homes • Richmond American Homes • Ryan Homes • Ryland Homes • Shea Homes • Standard Pacific Homes • Taylor Morrison • Toll Brothers • Vintage Estate Homes • WCI Communities
Florida New Home Areas We Serve
Below is a list of cities in Florida. Click on the city to visit the official website. Each city website offers valuable information for residents, resources for visitors, online services, calendar events, important city-related updates and more.